2 robbers choke, stab beachgoers walking on South Beach

BY ROSH LOWE
A couple that was taking a night stroll on South Beach was stabbed and choked multiple types, and now officials are sending a message to criminals as crime escalates in the area.
A Miami Beach commissioner told 7News that he wants to send a clear message — if you're hoping to go to Ocean Drive to commit a crime, you will be caught.
The two people who were attacked spoke with 7News Tuesday afternoon.
"The only thing I yelled at him was, 'Hey, please, give them the phone. I don't want you to die, I don't want to die,'" said victim Karla Gonzalez. "'I have two daughters waiting for me at home.'"
Gonzalez, a mother of a 6-year-old and 3-year-old, wanted to take a picture of a thunderstorm that was lighting up the South Beach sky with a friend, late Friday night. Moments later, she was stabbed and robbed.
She described the moment she came face-to-face with two men who approached her. "He yelled at me like, 'Don't look at me or I'm gonna shoot you,'" she said. "He said, 'You know what, I am going to keep this bag.'"
"I stand up, and when I look at my friend, he is on the floor lying down, his face on the sand," Gonzalez said, "and I'm like, 'Hey, wake up, wake up,' and I shake him, and he doesn't react, and I'm like, 'Oh, my God, they killed him.'"
Her friend, Murat Ingecoglu, was choked until he lost consciousness. "I put my hand inside his shirt to touch if he had any blood here on his chest," Gonzalez said. "He didn't have anything, so I was like, 'You know what? Please, don't die,' and I run."
Ingecoglu reenacted how the person assaulted him. "He pushes me and with knife, they took my phone, and then I pass out," he said.
That's when Gonzalez said she tried to chase the suspects and then realized she was bleeding from her arm. "I went back, I got my shoes on my hand. When I look at my hand, I see me bleeding, so I said, 'Oh, it's not a Taser, it's a knife,'" she said. "They stabbed me."
They then called police, who caught two robbery suspects in connection to the crimes. Suspects Jorge Rodriguez and Jovany Campo were both arrested and face serious charges.
That Friday night, Miami Beach Commissioner Rickey Arriola was on a ride-along with Miami Beach Police when the robbery took place. "We're taking this very seriously. That's why I was out there. That's why the chief was out there," he said.
Arriola took several photos that showed the suspect's car, which collided with a Miami Beach Police officer's ATV and a taxi cab. "We want to send a message to the criminal element that if you're gonna come to Miami Beach and try to commit a crime, you are going to be caught," he said.
No serious injuries occurred during the collision.
Gonzalez was able to retrieve her purse and her phone.
The mother said she is relieved she was able to see her two daughters again. "My angels. They get to see their mom again, that's it," she said. "That's all I thought about."

Large casino on the waterfront bad fit for both Miami and Miami Beach
http://www.miamiherald.com/opinion/op-ed/article93572732.html
BY RICKY ARRIOLA
miamibeachfl.gov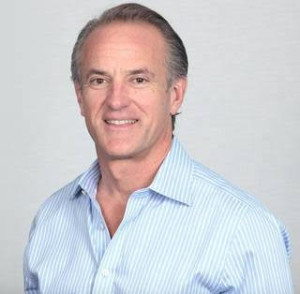 More than five years have passed since the Genting Group arrived in Miami to purchase the former Miami Herald building with the goal of bringing the world's largest casino resort to our city.
Their pitch was straightforward: Embrace the development of a mega-casino along Biscayne Bay and in return, Miami will benefit from new jobs, new tourists, more tax revenue and billions in economic impact.
It was a tempting promise at a time when our community was still reeling from the Great Recession, but it was too good to be true.
Since 2011, neighborhoods surrounding Genting's property and beyond have enjoyed an economic rebound that has surpassed even the most optimistic predictions.
Private investment amounting to tens of billions of dollars is pouring into Miami Beach and downtown. Our region's hotels are enjoying some of the highest average room rates in the country thanks to a record-setting number of tourists. New cultural outlets are opening their doors. Families and young professionals are moving into the urban core in droves. Small businesses are launching, and global firms are looking to Miami as their entry point into the United States.
All of this progress has taken place without a Las Vegas-style casino in our back yard. In fact, Genting's property remains vacant today, even as new obstacles enter the company's path to development. The Legislature in Tallahassee has refused to embrace full-scale gaming, and the city of Miami Beach filed a legal brief stating its categorical opposition to Genting's development in July.
I supported Miami Beach's legal filing as a sitting commissioner for the same reasons I opposed Genting's plans back in 2011, when I served as immediate past chair of the Adrienne Arsht Center. Opening the door to unbridled casino gaming would destroy our community's quality of life, tarnish Miami's global brand and divert precious resources from sustainable industries.
As a public servant and lifetime Miami-Dade County resident, I believe a casino in the heart of downtown would clog our community's roads and bridges, which are already overburdened with gridlock as our residential and tourism populations grow.
As a businessman, I fear expanding gaming would dilute the world's perception of Miami as a cosmopolitan commercial hub whose best days are still to come.
Rather than investing false hope in an unstable casino economy, we should be putting our energy and dollars into growth sectors like technology, education and the life sciences.
And as a father-to-be, I fear expanding gaming in my hometown will expose future generations to the well-documented social ills derived from casinos — from heightened crime and gambling addiction to drug use and unemployment.
Miami-Dade's municipalities, businesses and civic groups should follow Miami Beach's example by formally opposing Genting's plans and putting our collective energy toward initiatives that will protect and improve our quality of life.
For example, Miami Beach is upgrading its public parks, improving mobility with the addition of a street car and integrating new technologies within its infrastructure grid to make life on the Beach safer and more efficient. All of these projects will be possible without the tax revenues from casinos.
Plenty of communities across America and around the world rely on gambling to put people to work, lure visitors and spur economic growth.
Fortunately, Miami isn't one of them — and we've got the track record to prove it.
Ricky Arriola's Vision for Miami Beach
http://www.miamibeachfl.gov/elected/group5/
When you announce you're running for elected office, you immediately begin fielding questions like, 'why are you doing this?' and 'are you nuts?' Both happen to be fair questions, even when they're coming from your mother, but rest assured, I didn't take the decision to run lightly.
I'm running for Commissioner because Miami Beach has arrived at a critical moment with real, generational challenges at our doorstep, and I want to be a part of the solution.
As you will learn, I have an ambitious agenda, but together we can do it!  It's a pivotal time in our City's history.  We are 100 years old.  We need to start securing our future for the next 100 years.  The decisions we collectively make over the next few years will have a significant role in our City's future for the next several decades and will chart our path for the next 100.  We are redeveloping our Convention Center, upgrading our water and sewage infrastructure to deal with flooding and sea level rise, deciding on mass transit solutions to deal with growing traffic congestion, and beginning the economic redevelopment of North Beach after decades of neglect by City government.
I strongly believe that we have a civic duty to give back to the community and to help improve the lives of others.  For me, I feel that the best way that I can do that right now is to run for public office.  I want to take bold, visionary action that allows Miami Beach to secure its place as an iconic international City.  Miami Beach will set the standard for what it means to live in a world-class City.  Our City will take pride in, and rightfully boast of, its world-class local government.  We will deliver world-class government services with a hometown, local government touch.